DirectWeb for Act!
Couple your web site with Act!
Your business is visible from the Internet and provides its clients or prospective clients to register, fill form, order or buy online? In this case DirectWeb for Act! is for you and you will save you valuable time by avoiding having to retype the information into your database.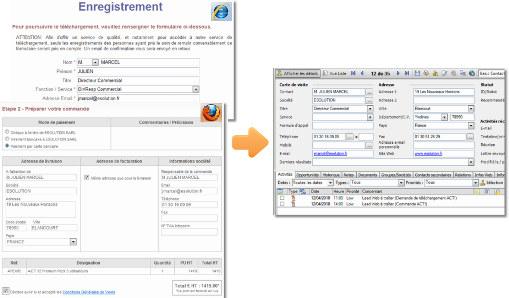 Select your product DirectWeb for Act!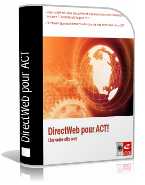 DirectWeb for Act! 1 User license
DirectWeb lets you avoid having to manually enter contacts and requests for information reaching you by email through a web form.